ST. AUGUSTINE COLORING BOOK
AND
HISTORICAL TEXT
Here at the nation's oldest city St. Augustine, is known to be one of the
most romantic and historical cities in the United States. Leisurely meander
your way through the old city streets and step back in days of 1565. There
are 16 different family attractions to color along with a brief description.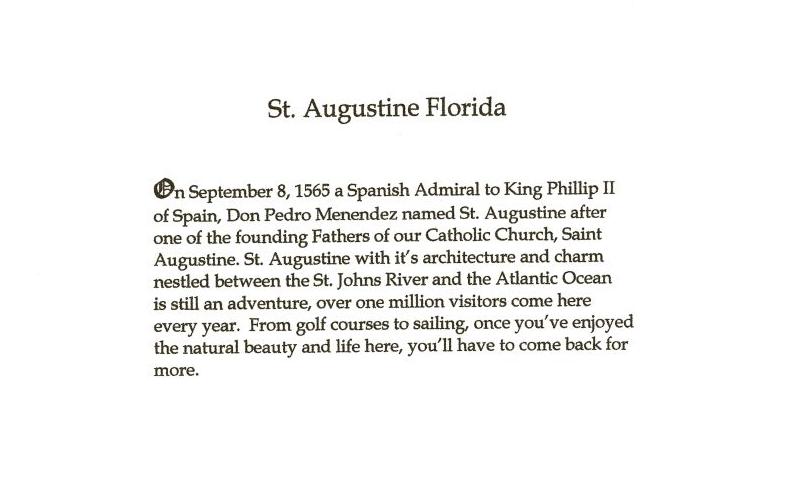 ISBN 0-9657376-0-8
eBook

$2.00