Oil Painting on Drift Wood of my two Horses, in 1987. I drilled
small holes at the mane and forelock areas and inserted
their own hair in the holes.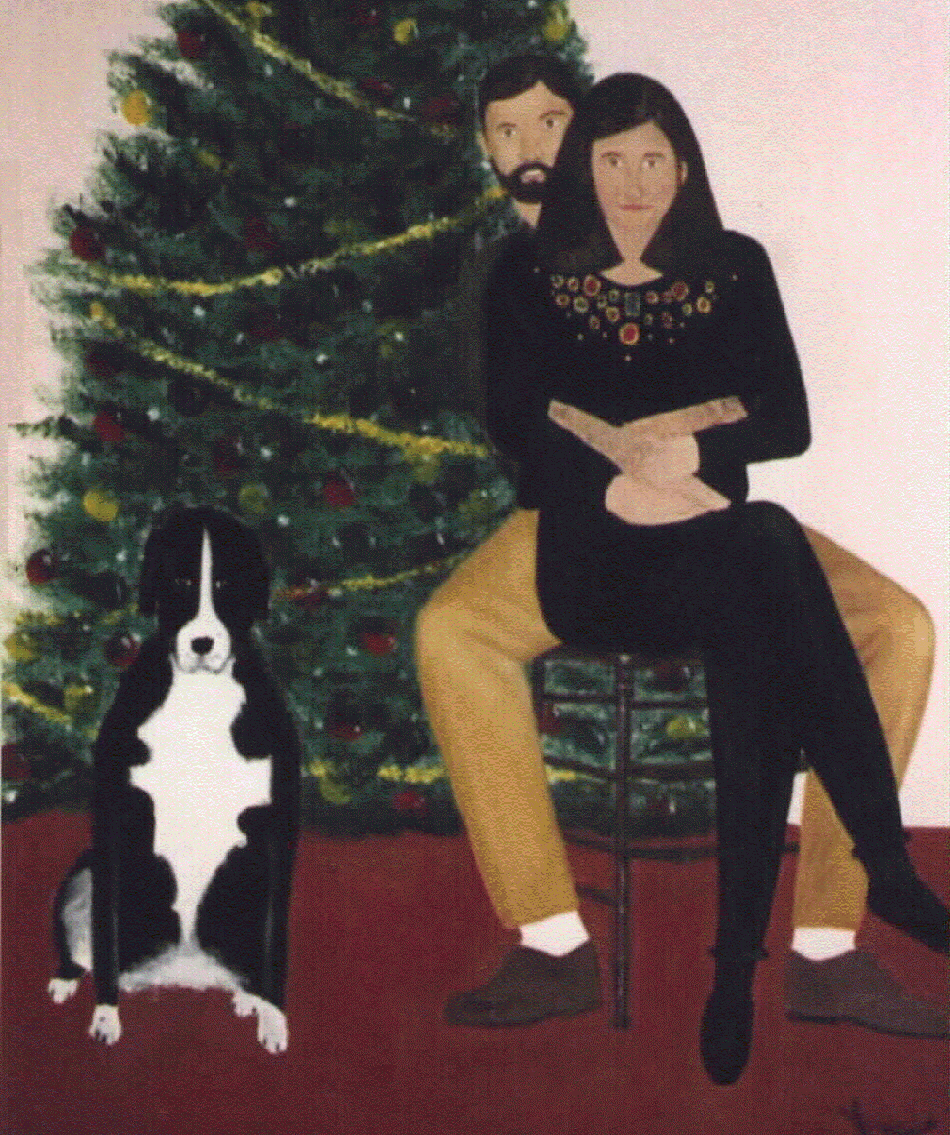 Oil on Canvas, Painted from Photo, Christmas of 1992. Our dog
Dutchess 10 years old, my husband to be Tony and myself.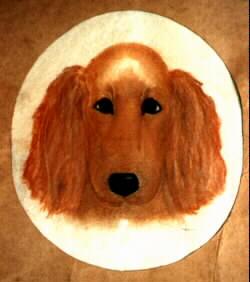 Pastels on Rice Paper, Baron an Irish
Setter at 6 months old.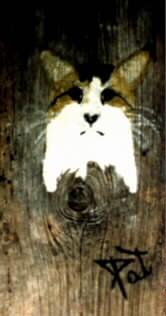 Oil on Drift Wood, Baby Doll my
Alley Cat at 5 years old.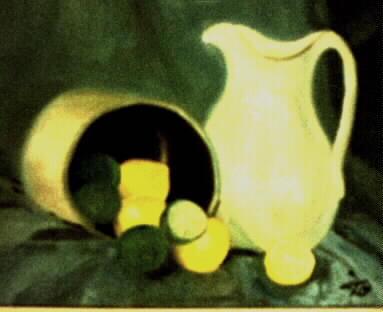 Oil on Canvis, my first oil painting. I received an
AA+ in my Art Class in 1970.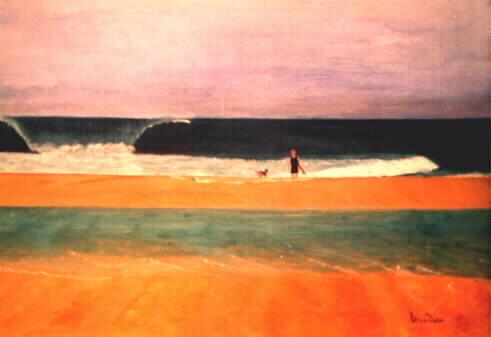 Oil on Canvis, Painted from a magazine centerfold in 1981.

CONTACT:
Patricia@CreationsByPAD.com
~
Designed By: Patricia Anne Dolan