TOYOTA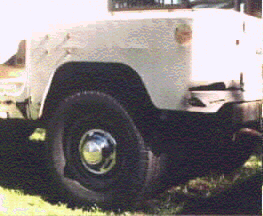 1997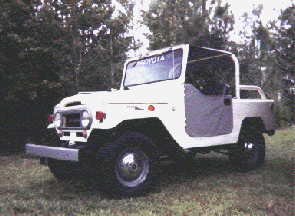 1998
I'm a proud owner of a 1969 Toyota Land cruiser. My husband, Tony and I started the process of
restoring her August 1997. I purchased my cruiser in 1984 for 2,000.00 dollars from an add, out of the
St. Augustine Record; it's a local News Paper here. The first thing we did was remove the engine, then
the seats the gas tank all the lights and accessories. We had labeled parts all over the place. We sand
blasted to get off all the old paint and rust. A lot of hand sanding. Tony did all the welding and I did all
the bond-o that needed to be done. More sanding... then we spray painted. First the primmer then two
coats of paint. The replacement parts we order for the engine, doors and roof were hard to come by.
Some of the parts came from my home state California. We got her back on the road again, March
1998 on St. Patrick's Day. And looking like new again!

CONTACT:
Patricia@CreationsByPAD.com
~
Designed By: Patricia Anne Dolan